San Francisco, CA – November 9, 2020
TuneIn Announces Record News Listening Driven by Unparalleled News Offering During Election 2020
211% Growth from Election 2016 to Election 2020 Reveals Strong Consumer Demand for Audio Streaming News Coverage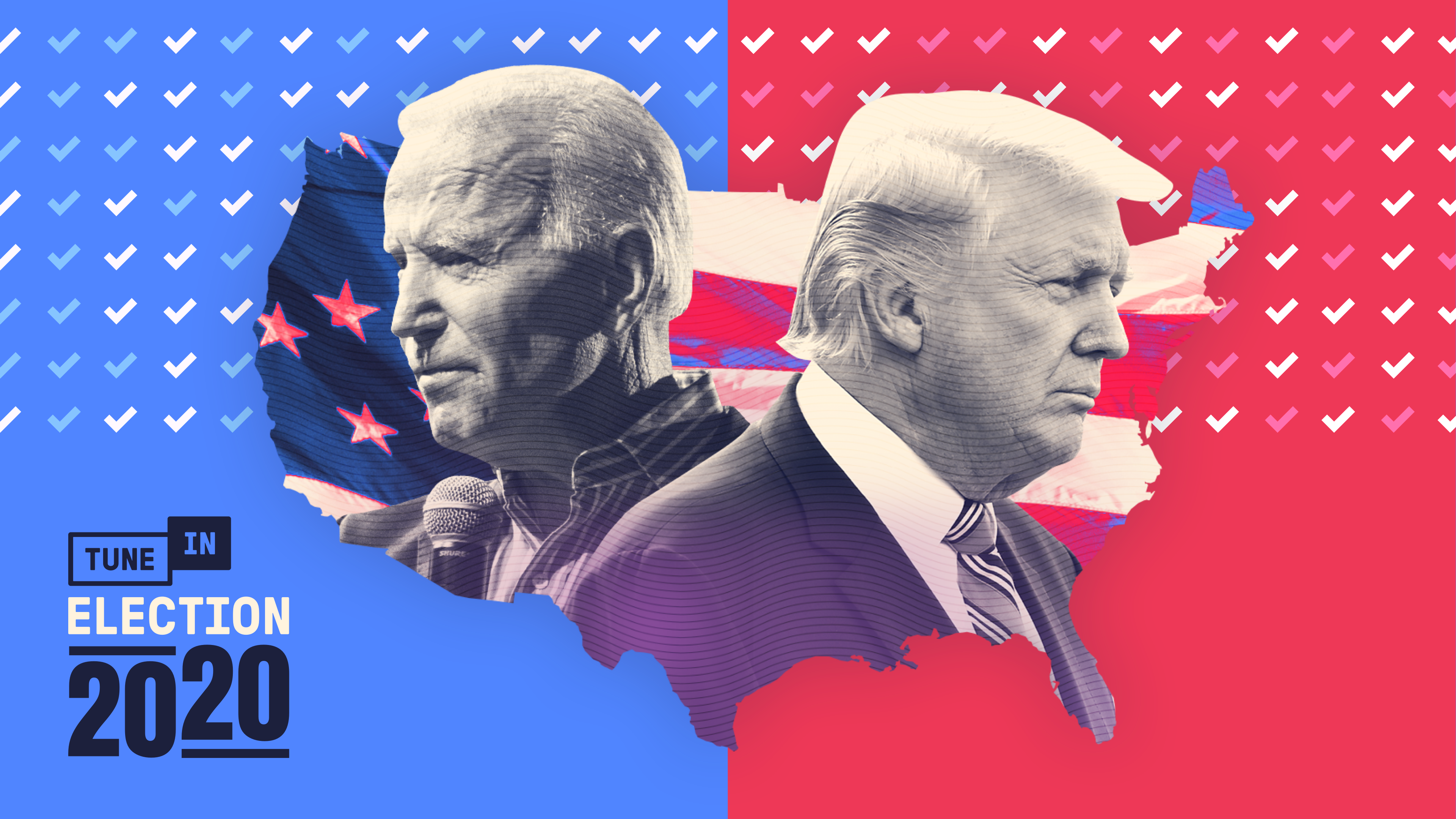 As the nation eagerly awaited the Election 2020 results and turned to trusted news sources on TuneIn, internal data released today reveals a record 211% increase in news listening from Election 2016 to Election 2020.* This notable increase reflects the growing demand for audio streaming news content and the continued adoption of connected devices, which is driving half of all news listening on TuneIn. TuneIn's "The 2020 Election" channel has served as a valuable listener resource for those leaning left, right and center throughout the presidential election, and will continue to be offered through Inauguration Day. TuneIn's slate of news programming includes top national networks like MSNBC, CNN, and FOX News Radio, as well as local radio stations across the country, offering listeners access to trusted news sources at the tap of a screen or by asking their smart speaker to play a favorite news station on TuneIn.
Explore "The 2020 Election" channel now through Inauguration Day for free via TuneIn's mobile app and website, and commercial-free with TuneIn Premium.
Visit TuneIn's website and mobile app, and join TuneIn on Twitter at @TuneIn, on Instagram at @TuneIn and on Facebook at facebook.com/TuneIn. For press use, TuneIn brand campaign art can be downloaded here. Please visit www.tunein.com/press for more information.
*Election Period: November 3-4, 2020 versus November 8-9, 2016
About TuneIn
TuneIn, the leading live streaming and on-demand audio service, brings together live sports, news, music, podcasts and radio from around the globe. With 75 million monthly active users, TuneIn is one of the most widely used streaming audio platforms in the world. TuneIn broadcasts over 100,000 owned & operated and partner radio stations, and boasts more than 5.7 million podcasts. With premiere distribution across 200 platforms and connected devices, TuneIn empowers listeners to hear what they love while discovering new things anywhere they listen. TuneIn Premium subscribers also unlock exclusive access to commercial-free top news networks like CNBC, CNN, FOX News Radio and MSNBC, live sports action, and commercial-free music channels for every mood and activity. With venture funding from Sequoia Capital, Comcast Ventures, IVP, Innovation Endeavors, Causeway, General Catalyst Partners, Icon Ventures and Marker LLC, TuneIn is headquartered in San Francisco, California.